With more and more of us working from home, creating a positive remote working environment is more critical than ever before.
However, it can be challenging to know just how to remain focused and encourage positive interactions between employees.
Whether you are working at home or other remote locations, we have some great tips below to help you get maximum productivity out of your employees and remain focused on yourself.
From keeping work and life separate to creating ways to encourage your employees to stay motivated, here's everything you need to know.
Make a Dedicated Working Area
It might sound easy, but setting up a dedicated workplace in your home is a sure way to make you more productive. Having a clean, clutter-free desk in a quiet part of the house will quickly focus your mind.
If you do not have an entire room to use as a home office, you could even screen off a small area of another room.
It's worth making sure your workspace is away from where other household members are likely to be during your working hours to ensure you have peace and quiet to concentrate on the task at hand.
You should make sure your workspace is as comfortable as possible, too. An ergonomic chair offering plenty of support is a must.
And noise-cancelling headphones can be a valuable investment if you have a noisy household. Blocking out background distractions is crucial when working from home.

Maintain Your Social Life
If you are accustomed to sharing an office with other people all day, the loneliness of working at home can have a serious impact on your mental health. Thankfully, there are plenty of easy ways to get that social interaction you need.
As well as taking breaks to physically meet up with friends and co-workers where possible, technology also makes staying in touch more straightforward than ever before.
You can still chat with your workmates with messaging apps or send voice notes for a more authentic experience. Or try to schedule frequent video calls to catch up and discuss work projects.
Keep a Good Work-Life Balance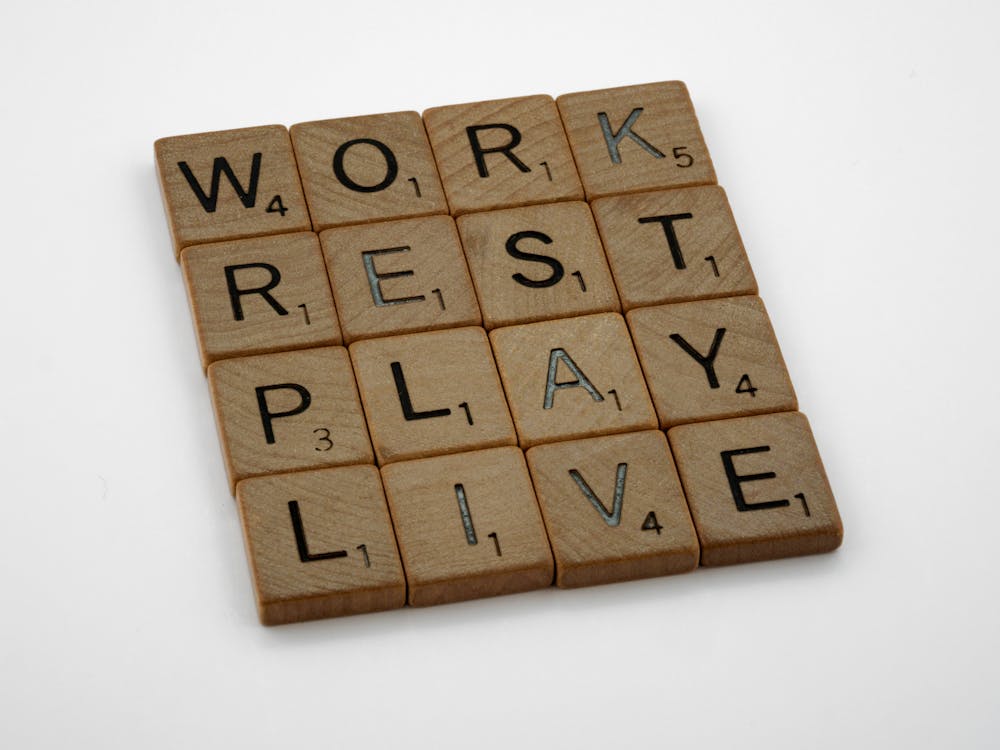 It's easy to leave work behind when you leave the office, but it's much more challenging if your home is also your workplace.
Make sure you let your family know that they shouldn't disturb you during working hours unless it's urgent – just because you're at home, it doesn't mean you're available to do everything for them.
On the other hand, you shouldn't work longer than necessary simply because you can. It's essential to take breaks just like you would in the office and not work late into the night if this isn't what you would usually do. Learn how to keep track of your work hours.
Find Ways to Keep Your Team Engaged
Business owners need to ensure their employees are still engaged with their work even if they can't physically be in the office. Many of us struggle to stay motivated without others around us to provide encouragement.
So, how can you do this as a business owner? If your team keeps in touch over Slack, why not set up a channel just for fun? You can share pictures of what you're having for lunch or something cute your pet did earlier.
Set aside time for fun, virtual team-building events, and games over Zoom to take it a step further.
The possibilities are endless. You could host a virtual bingo session, a home scavenger hunt, or play a game of Two Truths and a Lie to help your employees get to know one another better.
Ensure Your Employees are Clear About What is Expected of Them
Although you can't keep an eye on your employees all day if they are working remotely, you can lay down some rules so that everyone is clear on your expectations.
For example, maybe they have to be available during their usual working hours, or perhaps things are more flexible as long as the work gets done.
Similarly, you should let workers know if they will have to travel to the office on some days or if they will be working remotely permanently.
Staff members should also be made clear on the policy regarding time off when working from home.
They should know how to apply for time off, but they might continue working even if they are away from home for a period.
Check in With Your Workers Regularly
It's essential to make sure everyone on your team is happy – people who enjoy their work will likely perform better.
So, take time to check in on your employees every now and then. Drop them a message to make sure everything is fine and ask if they have any problems they want to discuss.
You might find someone has an issue they didn't know how to bring up, or maybe someone has a bright idea that can make remote working more productive and enjoyable for the whole team.
Even if there's nothing in particular on your workers' minds, just taking time to show you care about their wellbeing will help them feel more positive.
Give Staff an Opportunity to Learn and Develop
Ensuring your employees have opportunities for learning and development in the workplace is a great way to improve their working environment.
Working remotely can become boring for more extroverted and social people. So, giving them opportunities for personal development can help keep them interested and motivated when they lack other stimulation like social interaction.
Learning new skills can also be beneficial for mental health. It will keep the mind engaged and can potentially reduce stress. In addition, giving your employees the option to train for a new role will ensure they feel good about themselves and their work.
There are benefits for your company, too. You'll end up with a highly skilled and driven workforce and reduce losses associated with poor productivity.
Image Sources:
https://unsplash.com/
https://www.pexels.com/