Small businesses are among the hardest-hit sectors by the COVID-19 pandemic. In the U.S., where they comprise 99.9% of companies, they serve as the crucial backbone of the economy.
Unfortunately, two years after the first strike of the novel coronavirus, 34% of U.S. small businesses are still closed.
Nobody was prepared for the pandemic, and no one could accurately predict that it would have such long-term ramifications.
Everyone had to adapt along the way. Now that the world is getting up on its feet again, businesses, especially small ones, must learn to be ready if something similar happens again.
In line with that, we have listed the essential software for small businesses that can help you make your operations pandemic-proof.
Communication Software
Internal communication during a pandemic is paramount. As a health innovation company founder pointed out, the first people you need to address are your employees.
Of course, you do not just take the stage and be done with it. Communication requires listening.
Paying attention to what your workforce is saying can help you plan the next steps you need to take. Everyone can exchange ideas to keep the business open if lockdowns are necessary.
In times like that, an open forum may seem the easiest course. At the start, it can be enough.
But later on, you need something to support your communication. Emails, SMS messages, and messaging app chat rooms will not be enough because they are unstructured. You need virtual call center software to facilitate inbound or outbound communication in multiple distributed locations.

With power dialling, click-to-call workflows, SMS workflows, and more, your team can connect anywhere and work from anywhere using this tool.
A robust communication platform would be what you need. Choose a platform that lets you exchange messages and files in real-time.
It would be best to have an archiving feature and a search function. Both would be helpful when you need to save specific messages or look for something from past conversations.
Collaboration Software
Why would you need collaboration software when you already have a communication platform?
There are three answers to that question: streamlined communication, centralized information, and easier file sharing.
Sure, you can create chat rooms for various workgroups and have everyone exchange messages and files there.
But that is not practical since there may be collaborators who can be left out. And clients cannot get on board.
All collaborators, active or silent, and even clients, can be tagged on projects and tasks with a collaboration platform.
They can remain apprised of the task's status and offer information or files when needed.
Even when the task or project has been closed, workers can get back to them to verify certain information and reuse the shared resources.
Moreover, having a collaboration solution lets you keep an eye on the progress of projects or individual tasks.
You can ensure that everything is going according to schedule. If not, you can make adjustments. After all, anxiety and depression increase during a pandemic.
Website Building and Ecommerce Software
Many small businesses are of the brick-and-mortar type. Because of the lockdown mandate at the start of the pandemic, they had to close their physical stores.
That halted their revenue stream, and sadly, 9 million small stores were at risk of closing for good because of COVID-19.
In the future, your own small business may encounter a similar situation. Since you can expect to have your physical store closing, you can at least be ready to bring your business online. Or better yet, start as early as possible to establish an online presence.
Website building platforms like WordPress can help you in that area. It offers versatile templates for making your own website and your blog.
You do not need to shift to another platform for selling your products online since you have options for a built-in ecommerce front.
But if you prefer to manage your products and accept payments on a different platform, there are other choices.
Popular sites include WooCommerce, Shopify, 3DCart, Prestashop, and Etsy. Even if these are separate solutions, you can still integrate these with your website.
If you are unfamiliar with setting up a website or an ecommerce shop, you can take advantage of design services. You can show a great front to customers with a professionally designed brand website.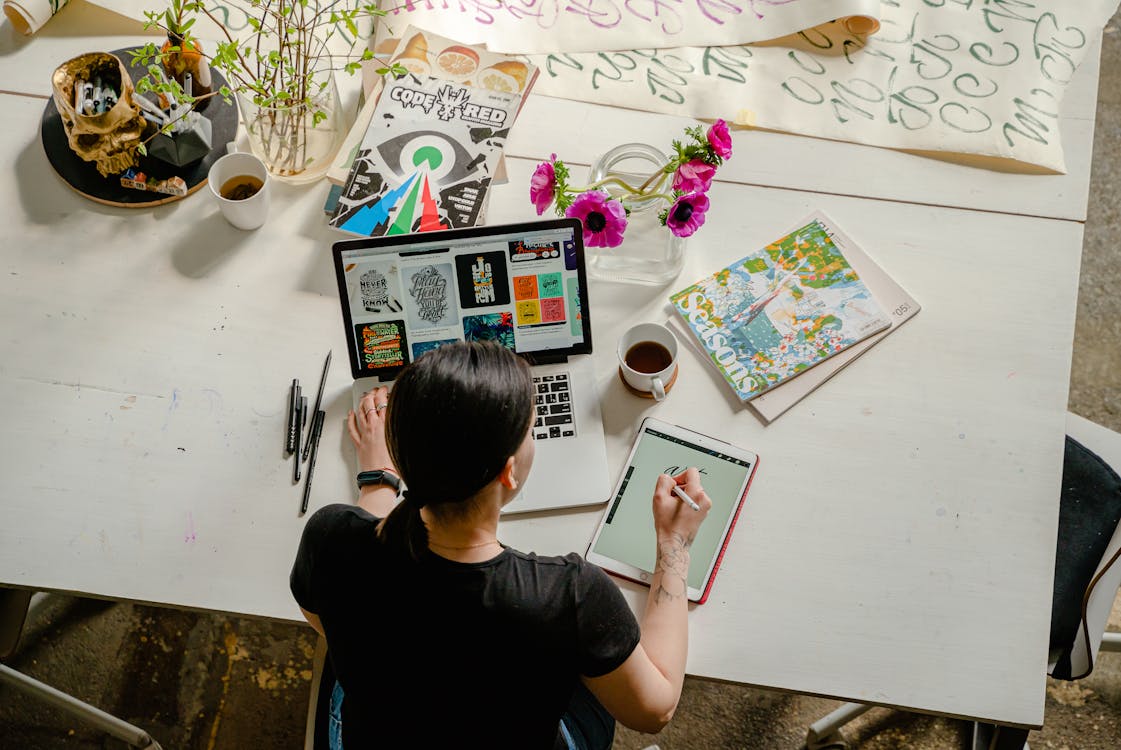 Accounting Software
Managing finances can be challenging at any time, but especially so during a pandemic.
A JPMC Institute report showed that grocery stores' revenue increased while other retailers saw a decline in revenue.
Restrictions related to COVID-19 had a hand in this. Plus, consumer behaviour changed drastically during this time.
While it can be difficult to fend off the harmful effects of a pandemic on the finances of a small business, steps can be taken.
As mentioned earlier, one of them is bringing the business online if possible. Another would be to have a rigorous financial management strategy.
If you are still managing your accounts by hand or using spreadsheets, now would be the best time to make the shift.
You can start by implementing an accounting solution. Using an accounting platform may sound like a huge hurdle, but there are user-friendly solutions out there.
They have an intuitive user interface that makes it easy for you to learn the ropes. All the things you need to oversee your finances, such as invoices, tax management, and payment processing, are accessible from one place.
This way, you can keep a healthy balance that could cushion your business (and your workers) from the effects of the pandemic.
Customer Relationship Management (CRM) Software
Even a small business needs to rigorously manage relationships with customers. CRMs assisted many companies during the pandemic. Specifically, CRM systems helped capture opportunities.
Take a cue from enterprises that connected their CRM software with their websites. They managed to capture visitors' information and use it for growing their customer base.
Those companies also integrated their email, calendar, and office solutions to bolster productivity. Doing so reduced extra work and allowed information to be more accessible.
With workers stuck in their homes, that would benefit them tremendously. They do not have to ask their coworkers repeatedly for data and can work more without interruptions.
Your small business can do the same. CRM software enables you to keep track of your customers' information, including their last purchases. This information is essential for providing better customer service and turning potential leads into clients.
This would assist you in maintaining a strong relationship with them, as you can personalize offerings and customer service.
Ready Anytime
The COVID-19 pandemic caught most of the world by surprise. The organizations that were able to survive already had a foot in the digital world or had plans to digitize their operations.
Meanwhile, those not yet planning to go digital were forced to scramble to stay afloat.
The trend nowadays is to digitize everything and to use cloud-based systems. This is not something every small business owner might want. However, it is best to get on with the times. If you have not started yet, now is as good a time as any.
Your business can be more prepared for another pandemic, and you can also discover more opportunities online.
Consumers all over the world are becoming more comfortable with cross-border purchases. They can be the audience you have been looking for, and you can reach them in so many ways. But you can start by implementing best practices for advertising success.